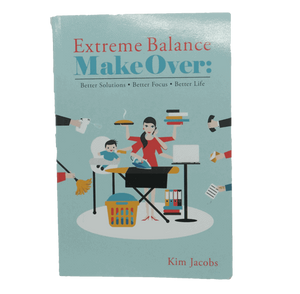 Kim Jacobs is the Author of Extreme Balance Makeover.  There's always going to be a time in our lives when we are simply out of sync. Extreme Balance Makeover is your personal guide to a better-balanced life. It is a cheat sheet that shows you how to have the life you've always wanted but can't seem to grasp.
Are you torn between being every woman at home? At work? On the soccer field? Feel like you don't have enough time to cater to your OWN needs? Allow The Balance Doctor, Kim Jacobs, to help you tilt the scales of your life back in your favor to achieve YOUR goals and dreams.
Learn how this wife of 23 years and mother of 5 is able to wear many hats and still fulfill her dreams of being a Television Talk Show Host, Author, and Founder of 2 non-profit organizations. Live your best, balanced life, today with better focus and better solutions! If she can do it, so can you!